Barbour wax dog coat & barbour leather leash reviews
Barbour is a well-known British brand that is primarily known for its high-quality waxed cotton jackets and outdoor clothing. The Barbour story began in 1894 in the Market Place in South Shields. Today the 5th generation family owned business headquarters in Simonside, South Shields. Barbour collections cater for men, women, children and also dogs. Barbour's reputation for quality extends to their pet products. Their pet collection includes high quality dog coats, fleece blankets, dog harnesses, leather leashes, collars, wax cotton dog beds and tartan accessories. With Barbour Dogs collection, you can shop confidently knowing you're buying the best of everything for your dog.
Dog Coats That Are Worth The Investment
Whether you have a small breed dog who's sensitive to the cold or a large size dog such as retrievers whose fur needs protection from the rainy weather, investing in a quality Barbour dog jacket is a practical (and cute!) way to help your dog brave the elements. But what makes a good dog jacket? And how do you know Barbour is the right coat for your dog?
Barbour dog jackets and Barbour dog coats are waterproof, windproof, and thornproof cotton canvas and these high quality layers will protect your dog from the elements. They are well-made and worth the investment if you're looking for a classic dog coat that you'll use for many years.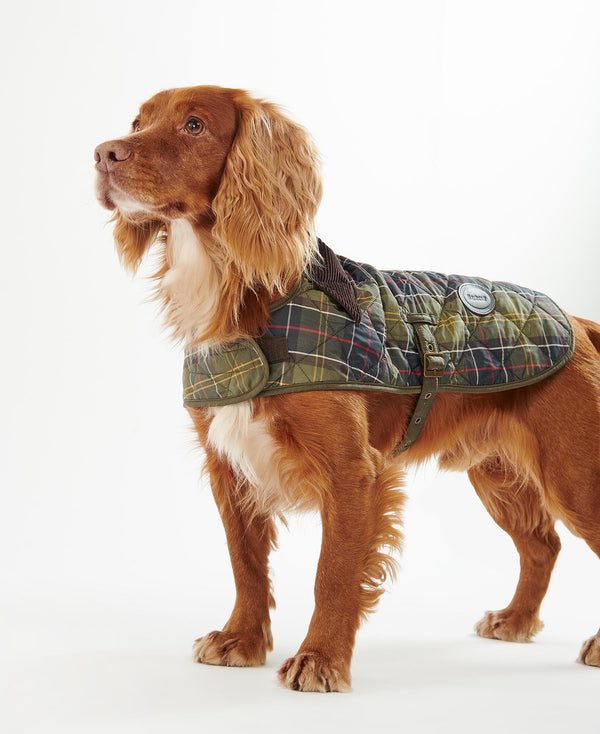 Leather Barbour Leash is Built to Last
What is the best gift you can buy your dog? A high quality, light and comfortable collar and leash set for sure! These daily essential dog items are the FIRST thing you buy for your dog so make sure you invest in a good leash & collar set. No posh pup's look would be complete without a stylish dog collar, and Barbour sells just that. Barbour's Tartan Leather dog Leash is durable, strong and fashionable!
The Best-Looking and Most Comfortable Dog Bed
Design gone to dogs? At Wunderpets & Co, you can shop a curated edit of the most stylish pet beds for design conscious interiors, from minimalist dog beds to modern cat baskets. One of our best sellers and our resident dogs' choice is 35" Barbour Wax Cotton Bed and Barbour Quilted Dog Bed which are both suitable to medium size dogs to large dogs. Offering superb comfort to your dog and style in your home, this bolster style Barbour dog bed is designed to keep your canine companion cozy and secure.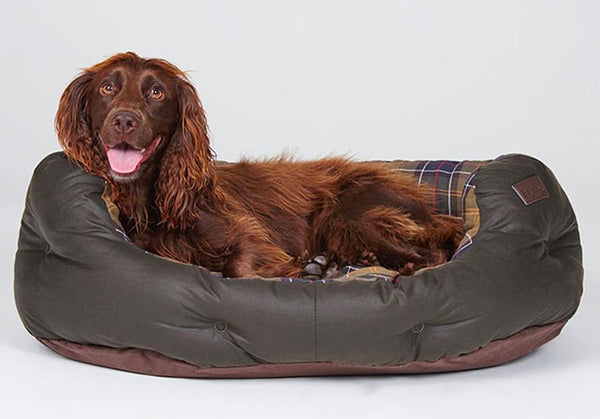 If you're shopping to buy quality dog essentials, then look no further. Barbour's signature style combined with its sustainability makes this brand our number one choice to invest in. You can shop the full collection of Barbour Dogs at Wunderpets & Co.
Leave a comment